These photos were provided by patients to illustrate common features of neuropathy. The intent is to help others recognize signs of neuropathy. If you wish to have an image considered for inclusion, please email NerveUnit@mgh.harvard.edu; if your image is accepted, you will need to submit a patient consent.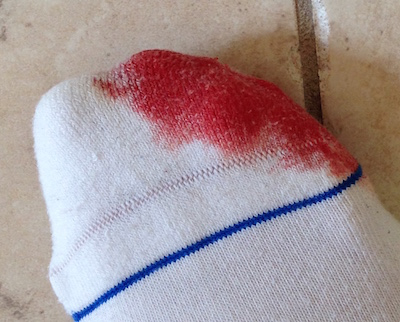 "I cut my right foot unknowingly while I was doing my physical therapy exercises a few days  ago. I think it was my third toe. I had no idea my toe was cut and blood was gushing because I couldn't feel it. Seeing the bloody sock was shocking."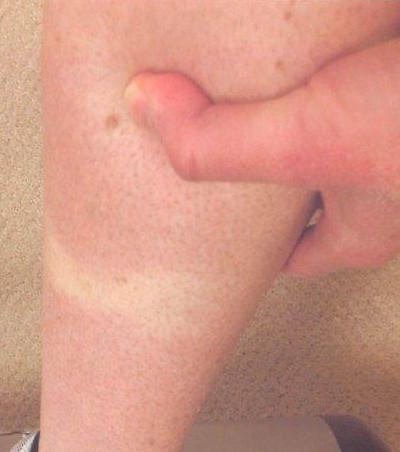 Slow capillary refill causing lingering whiteness after the patient pressed on skin. The technical term is neuropathic microvasculopathy.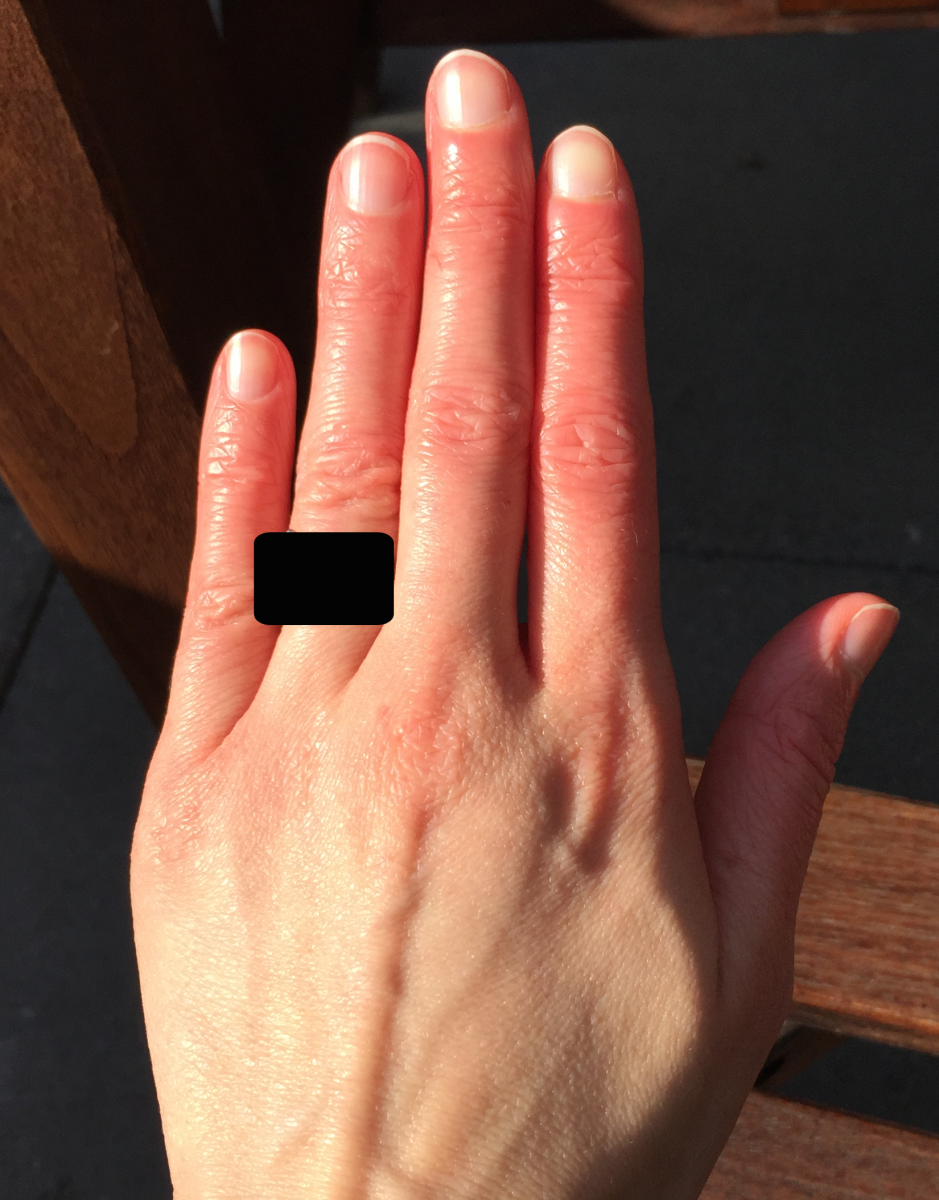 Hand of patient with erythromelalgia.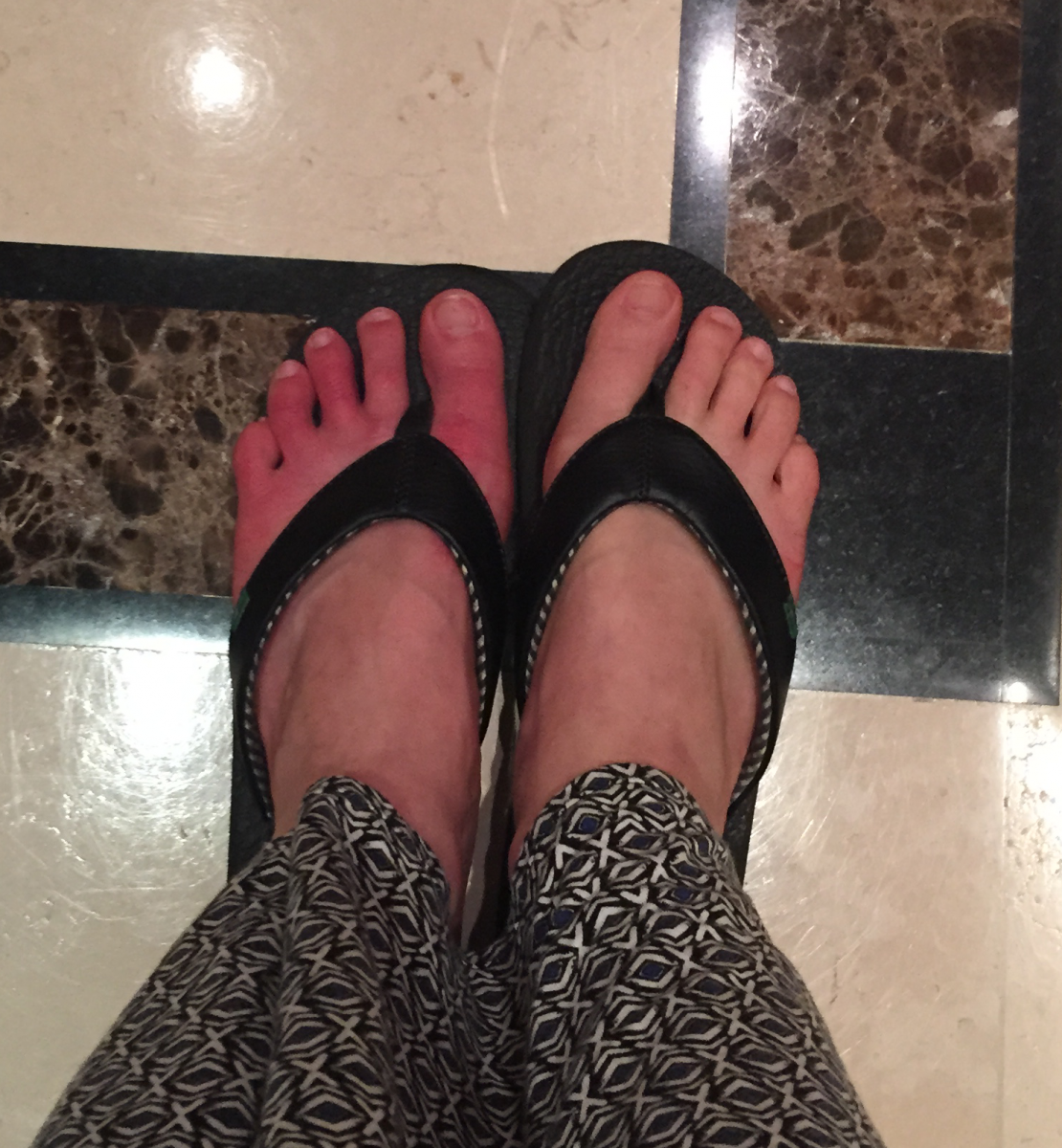 Feet of patient with erythromelalgia. Note the reddish color of the left foot.