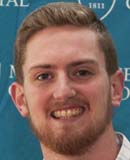 Sean Downs
Stonehill College, BS, 2017, neurophysiology (minor in philosophy)
Research Assistant Intern, Nerve Unit: December 2016-September 2017
I validated the MGH Distal Polyneuropathy Examination form used to document the severity of small fiber polyneuropathy (SFPN); recruited and consented patients, conducted literature reviews, analyzed descriptive statistics and correlated total exam form scores with epidermal nerve fiber (ENF) biomarker results (the gold standard for SFPN diagnosis); and assisted in the development of the MGH Nerve Unit Microsoft Access database containing neuropathy patients, research subjects, and normal controls. The database consists of online medical record information (extracted from EPIC and LMR) and exam form results.
I also administered Sudoscan to adult and pediatric subjects, assisted with autonomic function testing (AFT) and pupillometry, presented analyzed data at monthly lab meetings, organized IRB regulatory documents and developed procedural checklists for multiple studies, assisted in development of dose response curves (DRC) using blood, assisted clinical research coordinator, and screened patients using EPIC software (electronic medical records).
Currently: Massachusetts General Hospital Martinos Center for Biomedical Imaging. My job includes helping in construction and characterization of Agar phantoms for MRI experiments. I also help conduct MRI temperature measurements, data collection/analysis, and assist in image segmentation and numerical simulations of patients with medical implants.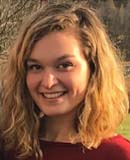 Emily Kaiser
Boston University, undergraduate, health science and political science
Research Assistant Intern, Nerve Unit: June 2017-Present
I am working on a project looking at the association of monoclonal gammopathy of undetermined significance (MGUS) and small fiber polyneuropathy (SFPN). I review the medical histories of our subjects, extract relevant data, and help categorize and analyze the retrieved information. I have presented on this topic at our monthly lab meetings. My other roles include recruiting and consenting subjects for the lab's ongoing research studies, aliquoting blood samples, and doing DNA purification. In addition, I run the Sudoscan test on adult and pediatric subjects, screen and schedule subjects for our Gulf War Illness study and assist Dr. Oaklander in her clinic with data collection for research. I am also responsible for retrieving blood test results and patient treatment histories and outcomes in preparation for Dr. Oaklander's clinic.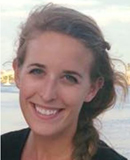 Esty Yanco
University of Technology Sydney, PhD candidate
Tufts University, MSc, 2017, conservation medicine
Dartmouth College, BA, biology and geography, 2013
Research Assistant Intern, Nerve Unit: June 2010-August 2010
I worked on developing various immunohistochemistry assays and learned different histology processing techniques including thick section and free floating staining protocols. I also learned and worked on immunofluorescent staining techniques using PGP9.5 and NF-100.