Does Neuropathy Run in Your Family?
If you and close relatives have neuropathy, or share neuropathy symptoms including widespread chronic pain or itching, chronic fatigue, fibromyalgia, irritable bowel, or unexplained nausea, you might have an inherited form of peripheral neuropathy. These genetic neuropathies are rare and often difficult for physicians to recognize. Some families go generations without an accurate diagnosis or effective treatment. Or perhaps you have already had a genetic test confirming a neuropathy gene, and you have questions.
To help, NeuropathyCommons.org hosts a secure online registry for people with diagnosed or suspected inherited neuropathy. The Neuropathy Gene Registry provides patients a private portal to access expert medical information and, if desired, connect with others with similar neuropathies.
Click here if you have been diagnosed with, or suspect you have a genetic neuropathy, and are interested in joining this new resource for care and research.
Questions? Email our Gene Registry Coordinator, Dr. Kelley, at NerveGenes@mgh.harvard.edu.

Gene Registry Coordinator
Mary Kelley, DO
Fellow
Department of Neurology
University of Texas Dell Seton Medical Center
Austin, Texas
Our Global Team of Genetics Experts
The Gene Registry draws on the world's top physicians and scientists working with patients with genetic neuropathies. They can help with questions about genetic testing, specific neuropathy genes, and finding expert care in your region. Our goal is to facilitate testing, diagnosis, and treatment, and help educate patients and providers. You can ask your doctor to contact us on your behalf, if you prefer.
The registry will also help researchers communicate with more people with rare genetic neuropathies to learn more. Based at the Massachusetts General Hospital Nerve Unit, the registry will allow geneticists to gain a fuller understanding of the symptoms associated with specific mutations, and what tests and treatments work best. The goal is to improve care and treatment for all people with these conditions.
 We have a genetic expert in your area.
Africa | Australia & New Zealand | Taiwan, Hong Kong, & China | Northern Europe | South America | Southern Europe | United States
---

Africa
Michelle Kvalsund, MD
Neurologist
University of Zambia
& University Teaching Hospital
Lusaka, Zambia
---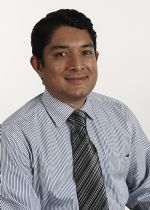 Australia & New Zealand
Manoj Menezes, MD
Chief
Peripheral Neuropathy Service
The Children's Hospital at Westmead
Westmead, Australia
---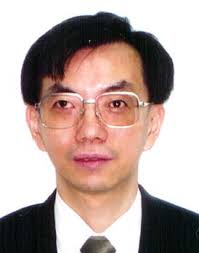 Taiwan, Hong Kong, & China
Sung-Tsang Hsieh, MD PhD MPH
Attending Neurologist, Department of Neurology
Professor, Department of Anatomy and Cell Biology
National Taiwan University Hospital
Taipei, Taiwan
---

 Northern Europe
 Vincent Timmerman, PhD
 Professor of Molecular Genetics
 Flanders Institute for Biotechnology (VIB)
 University of Antwerp 
 Antwerp, Belgium
---
South America
Francisco Gondim, MD MSc PhD
Professor of Neurology
Universidade Federal do Ceará 
Hospital Leonardo da Vinci
Fortaleza, Brazil
---

Southern Europe
Vincenzo Provietera, MD
Neurologist
"Maugeri" Clinical Scientific Institutes
Institute of Pavia
Benevento, Italy
---

United States

Anne Louise Oaklander, MD PhD
Director, Massachusetts General Hospital Nerve Unit
Associate Professor of Neurology
Harvard Medical School
Boston, United States