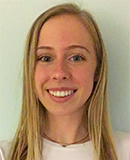 Anna Harrison
Oberlin College, undergraduate, neurology and immunology
Research Assistant Intern, Nerve Unit: January 2018
I worked on the project investigating an autoimmune cause of small fiber polyneuropathy in a passive transfer model of human sera in rats. I spent four weeks in January working full time on the pilot study of this project, assisting with rat testing and data analysis. I am a first-year at Oberlin College focusing on neurology and immunology, and aspiring to pursue an MD and PhD. I also have experience in science writing and recently I published an article about small fiber polyneuropathy, What's the Big Deal With Small Fibers?, in Oberlin's science magazine, The Synapse.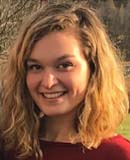 Emily Kaiser
Boston University, undergraduate, health science and political science
Research Assistant Intern, Nerve Unit: June 2017-Present
I am working on a project looking at the association of monoclonal gammopathy of undetermined significance (MGUS) and small fiber polyneuropathy (SFPN). I review the medical histories of our subjects, extract relevant data, and help categorize and analyze the retrieved information. I have presented on this topic at our monthly lab meetings. My other roles include recruiting and consenting subjects for the lab's ongoing research studies, aliquoting blood samples, and doing DNA purification. In addition, I run the Sudoscan test on adult and pediatric subjects, screen and schedule subjects for our Gulf War Illness study and assist Dr. Oaklander in her clinic with data collection for research. I am also responsible for retrieving blood test results and patient treatment histories and outcomes in preparation for Dr. Oaklander's clinic.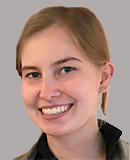 Katie Stanislawzyk
Simmons University, undergraduate, public health
Research Assistant Intern, Nerve Unit, 2018-present

I am working to summarize clinical data collected on pediatric patients diagnosed with small fiber polyneuropathy (SFPN) from the Nerve Unit Access Database as well as from EPIC electronic medical records.
Former Interns
2016-2017
Sean Downs
Stonehill College, BS, 2017, neurophysiology (minor in philosophy)
2010
Esty Yanco
University of Technology Sydney, PhD candidate
Tufts University, MSc, 2017, conservation medicine
Dartmouth College, BA, biology and geography, 2013
2006–2007
Zachary Patinkin
Undergraduate Research Student (Johns Hopkins University)
2006   
Jonathan B. Zuckerman, MD
Undergraduate Research Student (Brown University)
Critical Care Physician, Maine Medical Center
2000-2001
Adam Berkwitt, MD
Undergraduate Research Assistant   
Assistant Professor of Pediatrics, Yale Medical School